L E A D E R S H I P
Design Leadership
First time I was put in charge of a design team was more than 15 years ago, at a San Francisco think tank. Since then, I led teams big and small, "pure" design teams and cross-functional ones, in-house teams and teams blended with external contractors.
Most recently, I built, led and mentored a multidisciplinary global design team at a Swiss crypto startup 21.co leveraging design as a strategy for onboarding millions of users to crypto. Our team consisted of 12 talented in-house brand, graphic, and product designers, as well as contractors, located around the world and touching every point of the user journey.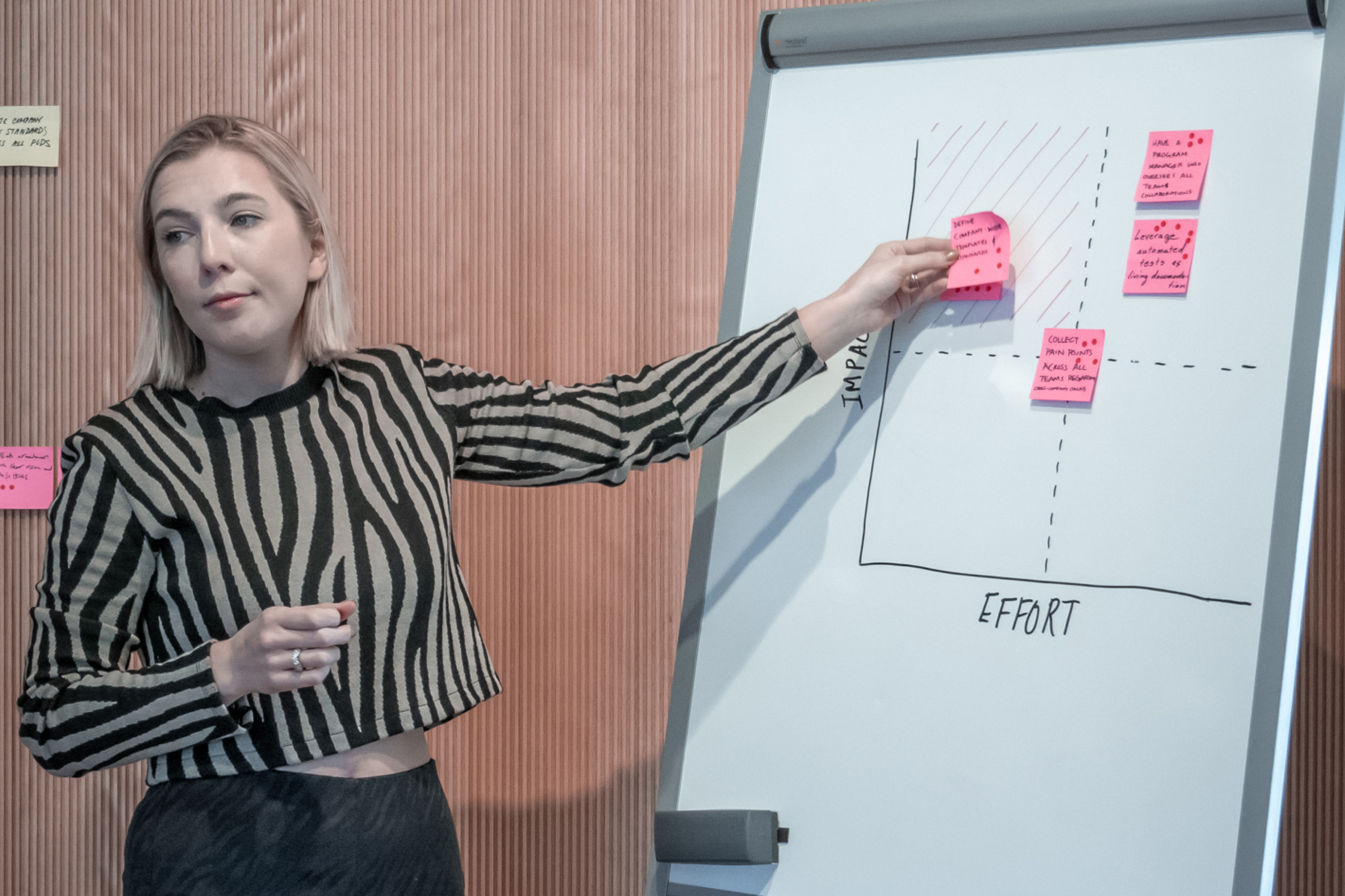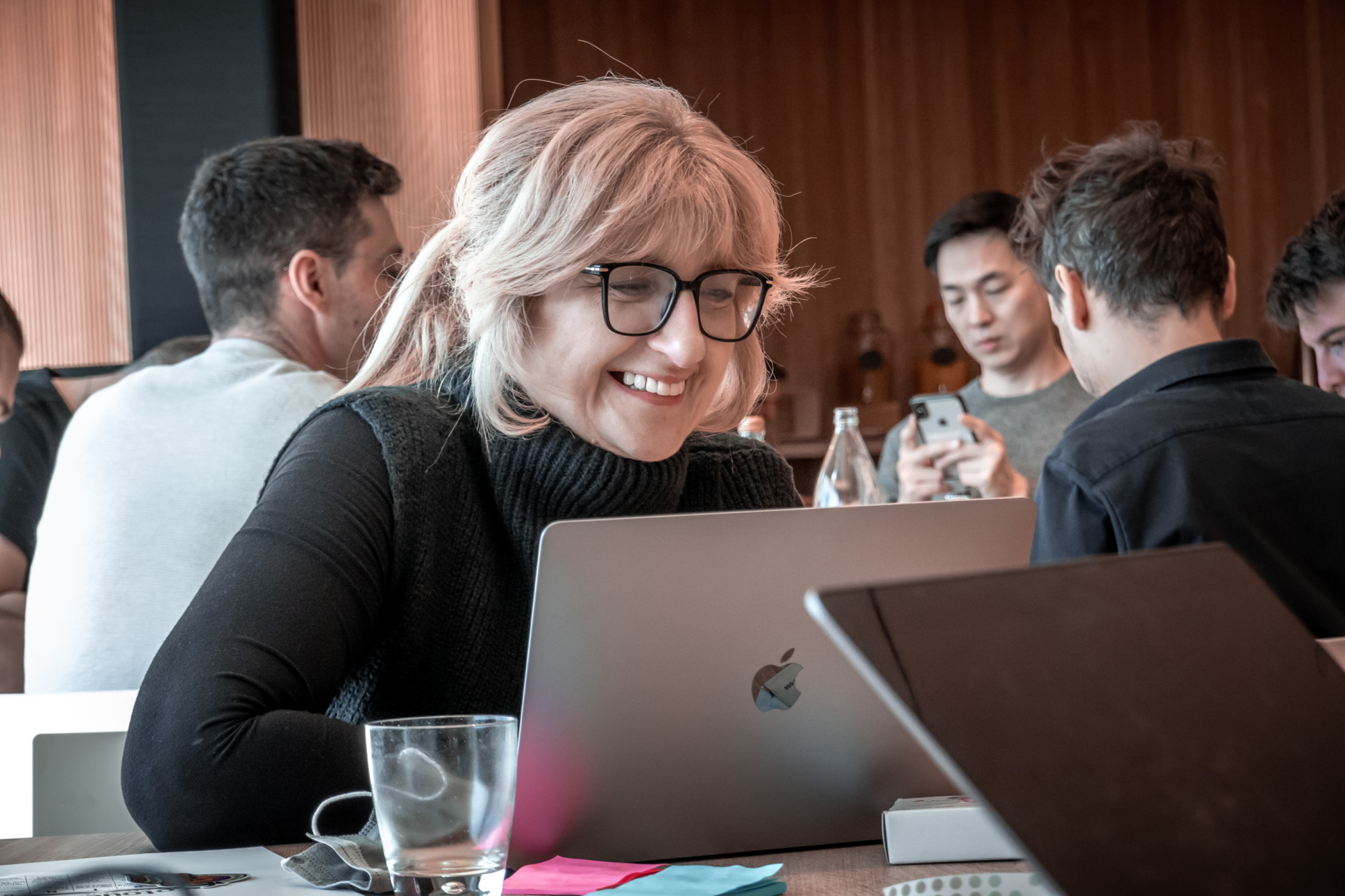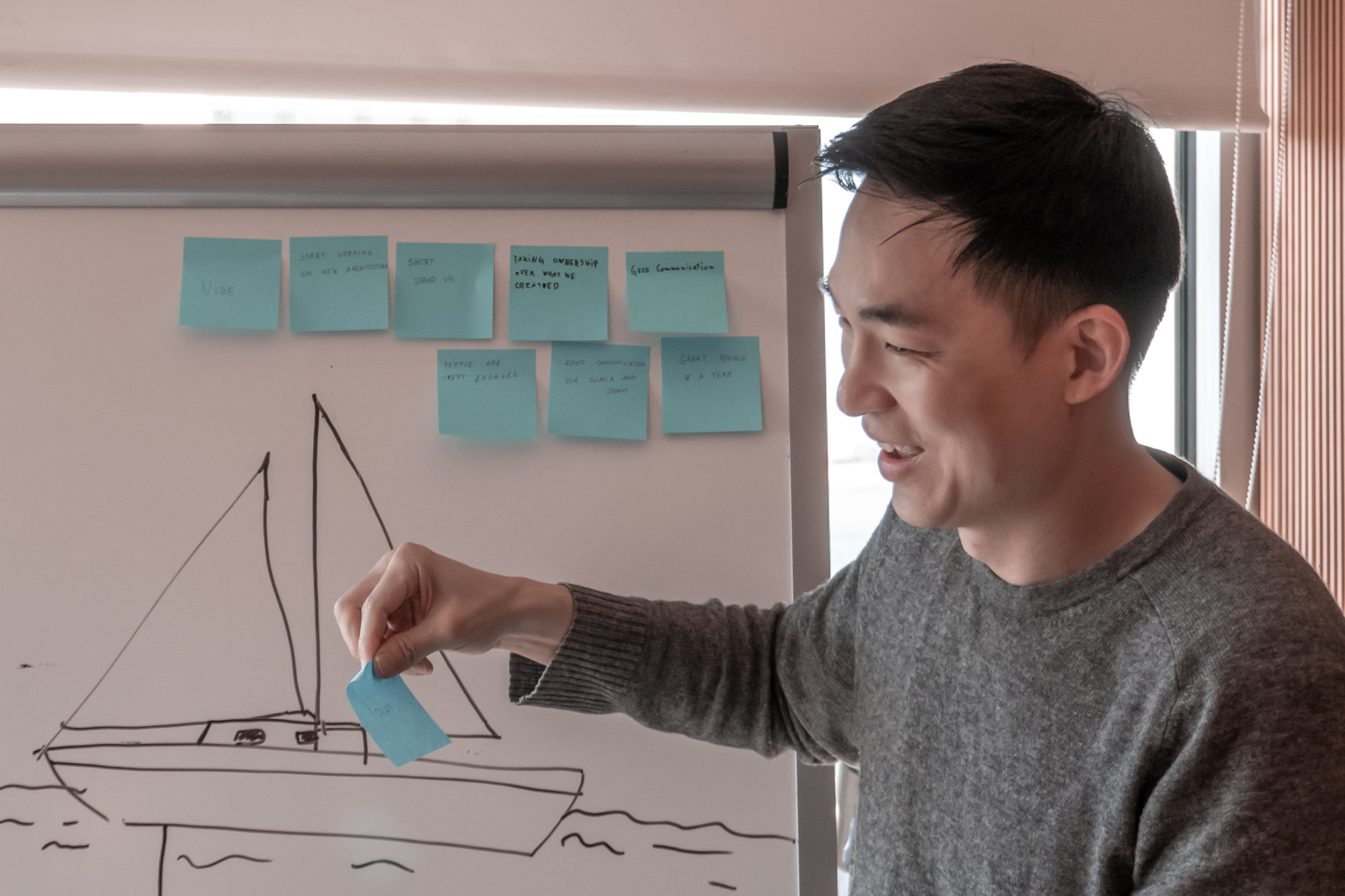 "Marina is without a question the best leader I ever had the pleasure to work with…she truly cares about the team, about the mental state of every single person…allowing other designers to have different opinions than her, which makes their voices relevant.. I also admire her way of thinking, with good research and logic always being top priorities in our projects. She inspires everyone to be the best designer they can be. Thanks to her approach, her guidance and her support I strongly believe I became a better designer than I ever was."

Jerzy Zareba
Senior Brand Designer, 21.co
"Marina is an amazing leader, plain and simple. I had never been a part of a team that ran so smoothly and transparently before. Her technical expertise is undeniable, but I was touched the most by her human-centered approach. She knew the strengths and quirks of everyone on the team, and she was able to ground the pressures of the business with a compassionate attitude. With Marina's guidance, everyone's talents were maximized. She really is a star!"

Becca Cobetto
Former UX Writer, 21.co
"Marina is the kind of leader and mentor I always wished for. With her humor, dedication and open-mindedness she always makes sure everyone leaves a meeting with a smile. Marina helped me to grow as a designer and as a human. The way she juggles multiple projects is outstanding, it made a dramatic difference in the productivity level of our design team. Marina also goes out of her way to encourage different perspectives and diverse viewpoints, which deepened our connections as a team lot."
Filip Geschwandtner
Senior Product Designer, 21.co
L E A D E R S H I P _ S T Y L E
Partnership Leadership
As a leader, I believe in setting a clear vision and strategy for the team.
I believe in building strong relationships based on trust, transparency and grounded in nurturing empathy.
I believe in encouraging authenticity and valuing each team member's unique strengths and individual background to enrich a collaborative environment free of judgement.
I believe in setting straightforward expectations and giving autonomy to grow.
I believe in knowing individual team member's aspirations and shortcomings, and helping them tailor their professional experiences by providing plenty of opportunities to learn, take ownership and excel.
I believe in leading by example rather than managing.