Elementis s one of the UK's largest speciality chemicals and personal care businesses, with extensive operations in the United States, Europe and Asia.
Digital adoption is increasing in chemical companies, yet, the digital technologies are still in the early stages of deployment. And the screenshot below is the proof. Elementis came to the agency I worked at asking to help them plan digital transformation, apply innovative strategic thinking and new technologies to transform themselves in the digital world.
Original Elementis website (one of the five almost identical ones), built in the early 2000s
GOALS
Digital initiatives focused on future differentiation
With the competitive landscape changing rapidly, Elementis needed to focus on digital initiatives that would help differentiate its business model and elevate customer experience.
Also, they needed help with —
Increasing brand awareness.
Gaining a better understanding of the audience segmentation, their needs, and interests.
Consolidating all five branches of the Elementis businesses under the same digital "roof".
Building a system that would deliver better fitting content for the customers in each business segment.
Introducing and evaluating e-commerce.
CHALLENGES
What Stands in the Way?
Low digital maturity of the organization, influential business stakeholders not fully understanding the value of the improved experience and a need to invest in research created a signficant blocker.
Different departments fighting for a higher place in the hierarchy and more exposure.

A wide variety of outdated similar looking sites with confusing navigation.

Outdated content across all sites with a lack of functionality for content updates.

Inconsistent taxonomy.

Unclear key differentiators.

No in-house IT or any digital team.

And more…
WORKSHOP INSIGHTS / Empathy Maps & Proto-Personas
Who Are the Users?
Understanding Elementis key customers, what they want, and what they do. 
Empathy Mapping
Together, we discussed and collectively created proto-personas focusing on the overall goal, tasks, feelings, influences, pain points, and topics for each persona.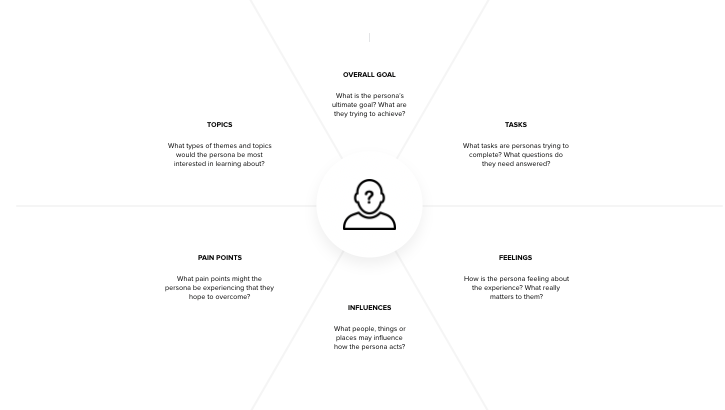 Through empathy mapping exercise, we have identified the following proto-personas–
Distribution Sales (Distributor Danni)
Formulator (Chemist Kate)
Purchasing Managers (Purchaser Richard)
Sales (Sales Sam)
WORKSHOP INSIGHTS / Customer Journeys
Taking a Walk in Customer's Shoes
We focused on creating, understanding and analyzing the current customer experience by creating the current state of customer journey maps paying special attention to the pain points throughout the journey.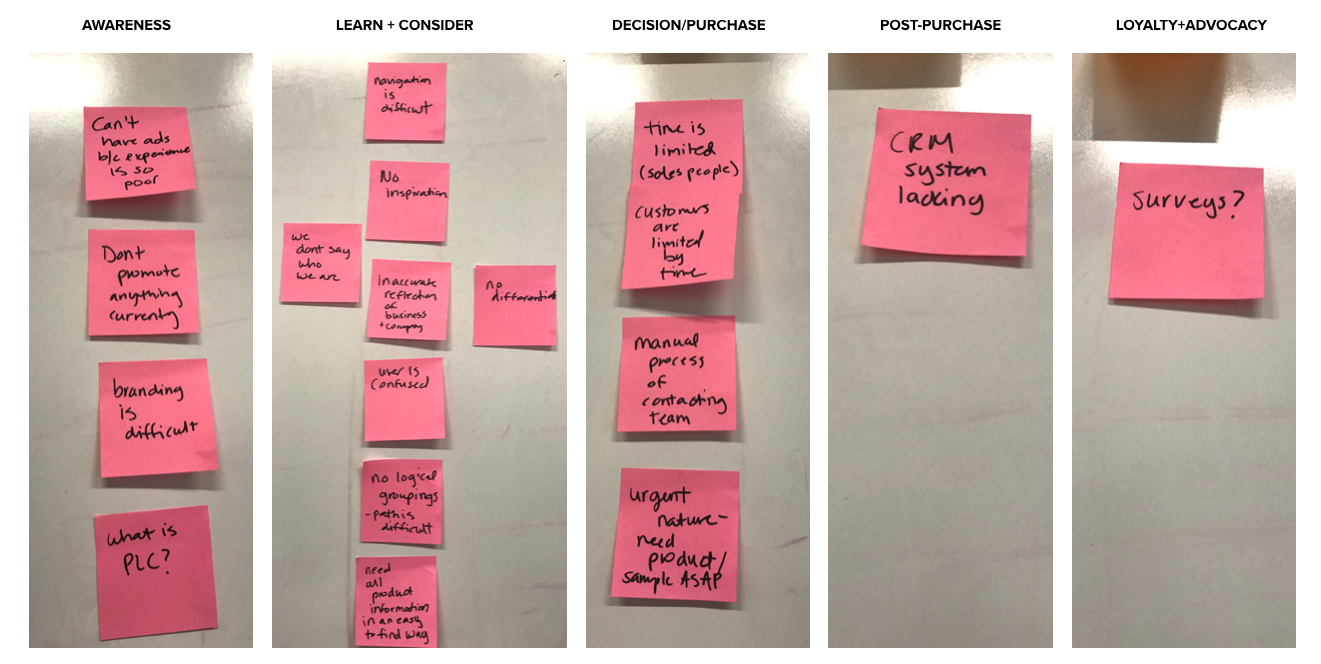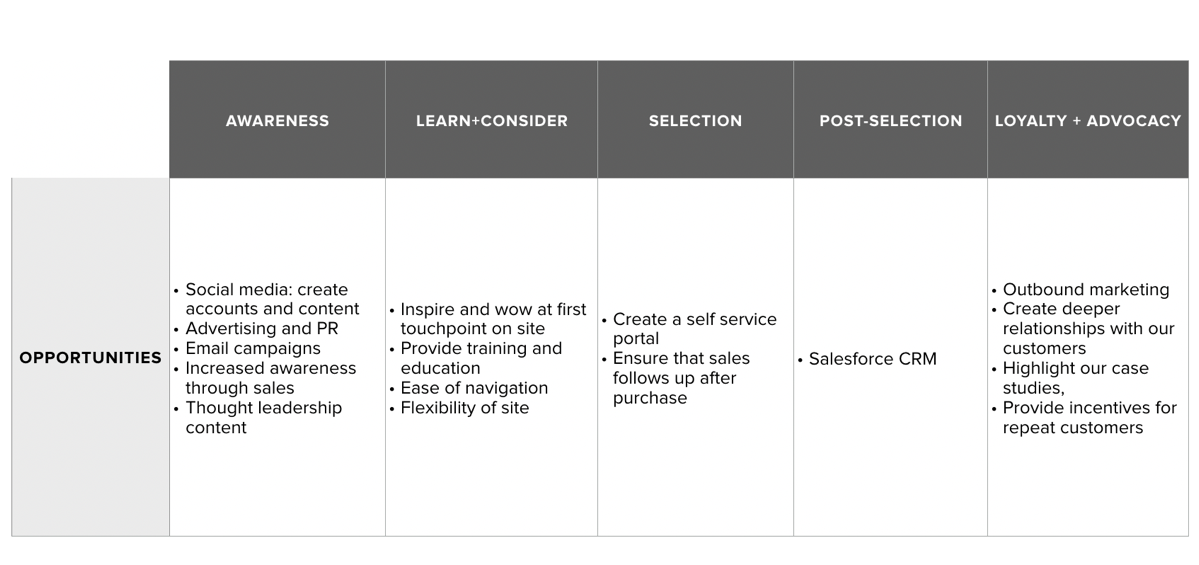 DESIGNING A NEW EXPERIENCE
Key Features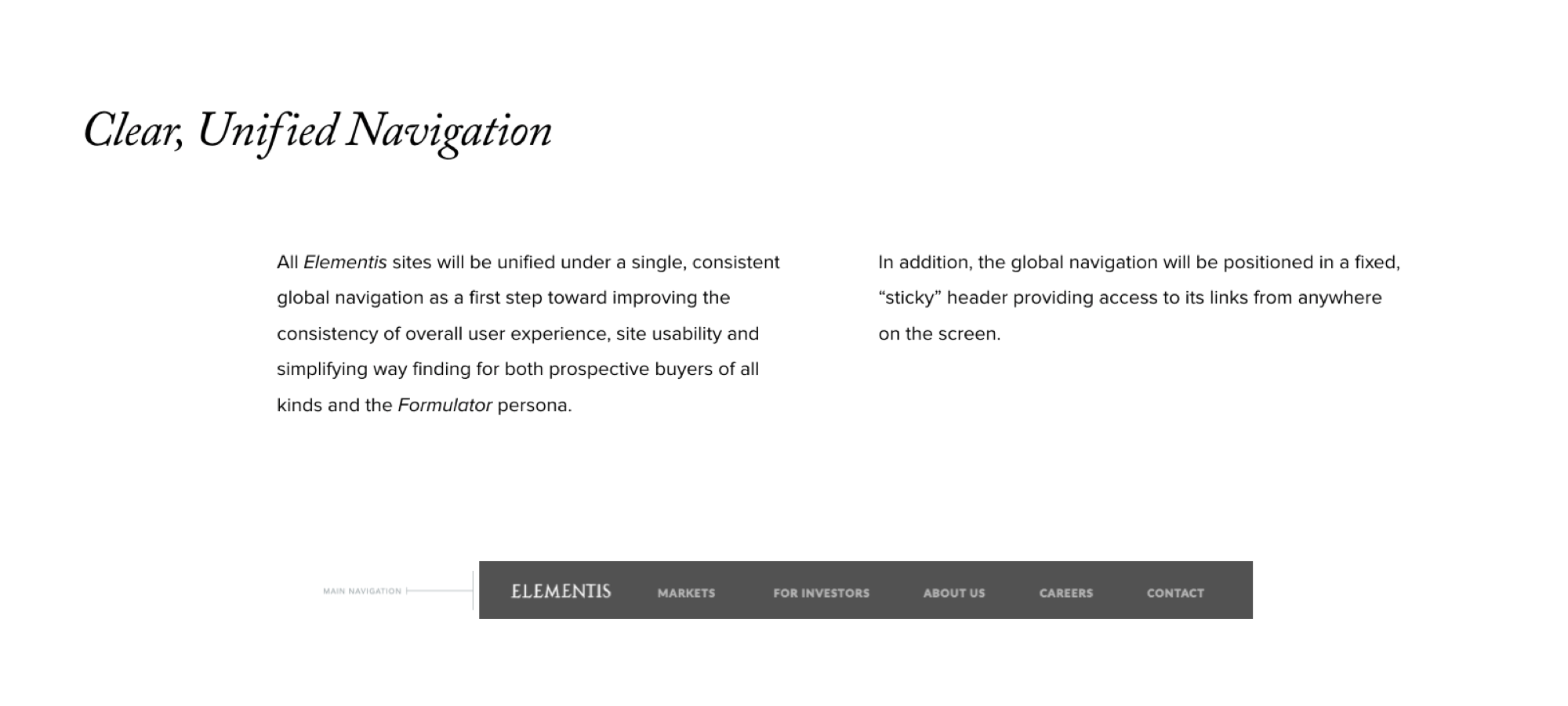 We went through many rounds of revisions trying to find the best label for what is called "Markets" here. With our initial recommendations being "Products", considering that users would be looking for a specific product, not necessarily within a specific market. We ended up with "Markers & Products" partially based on the results of a small usability study and partially on the adamant insistence of some of the Elementis stakeholders to keep "Markets" in the global navigation.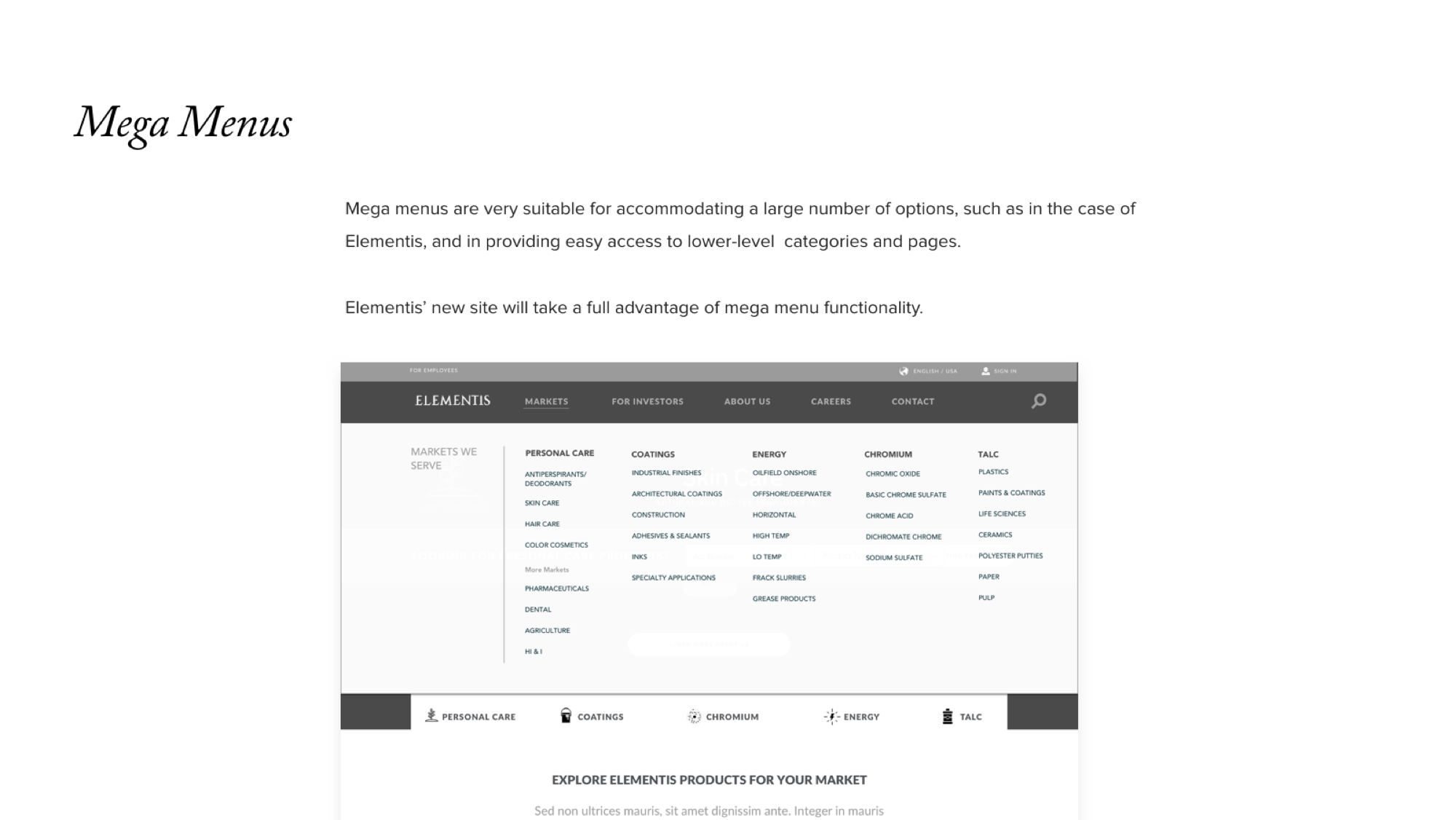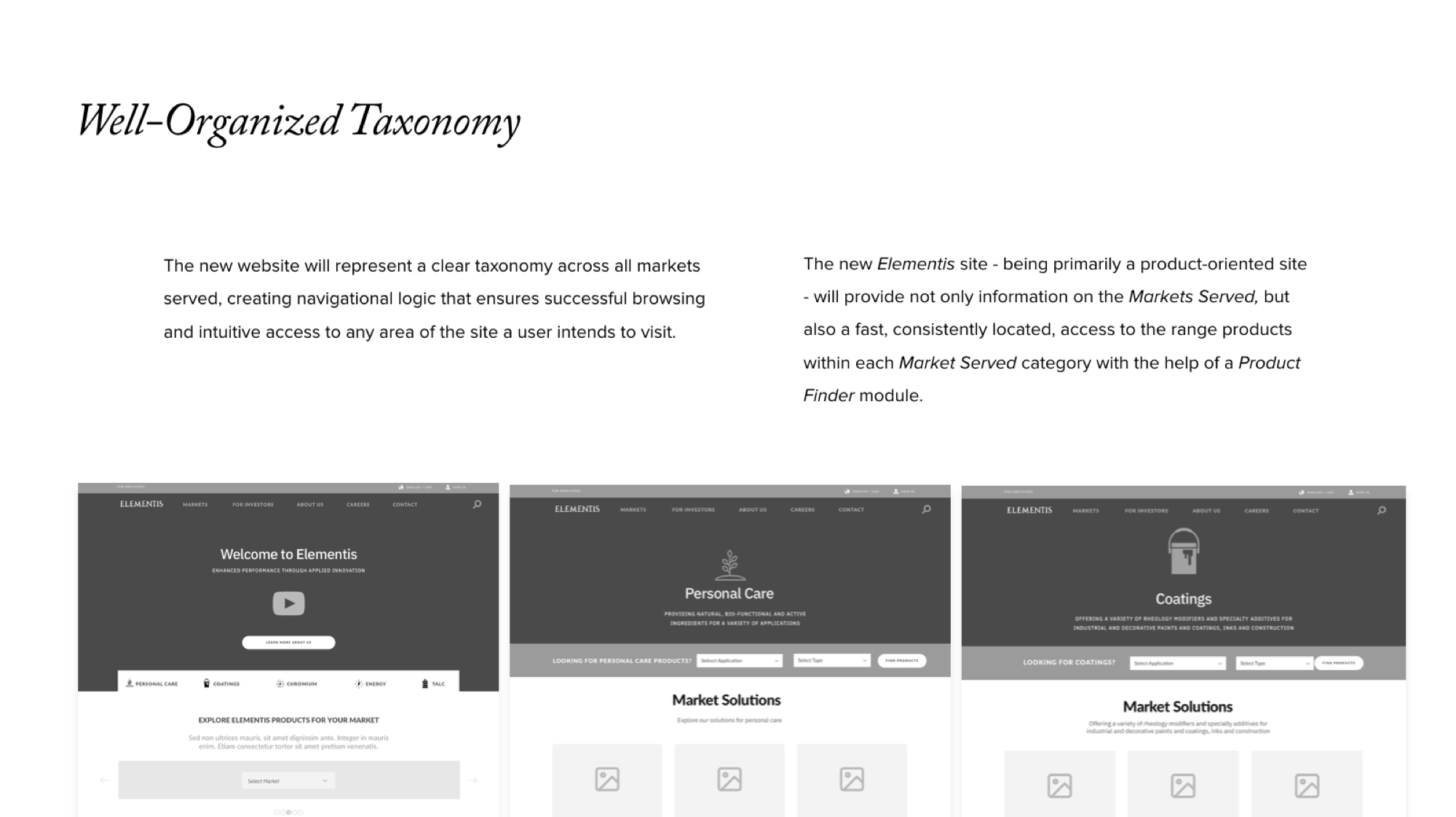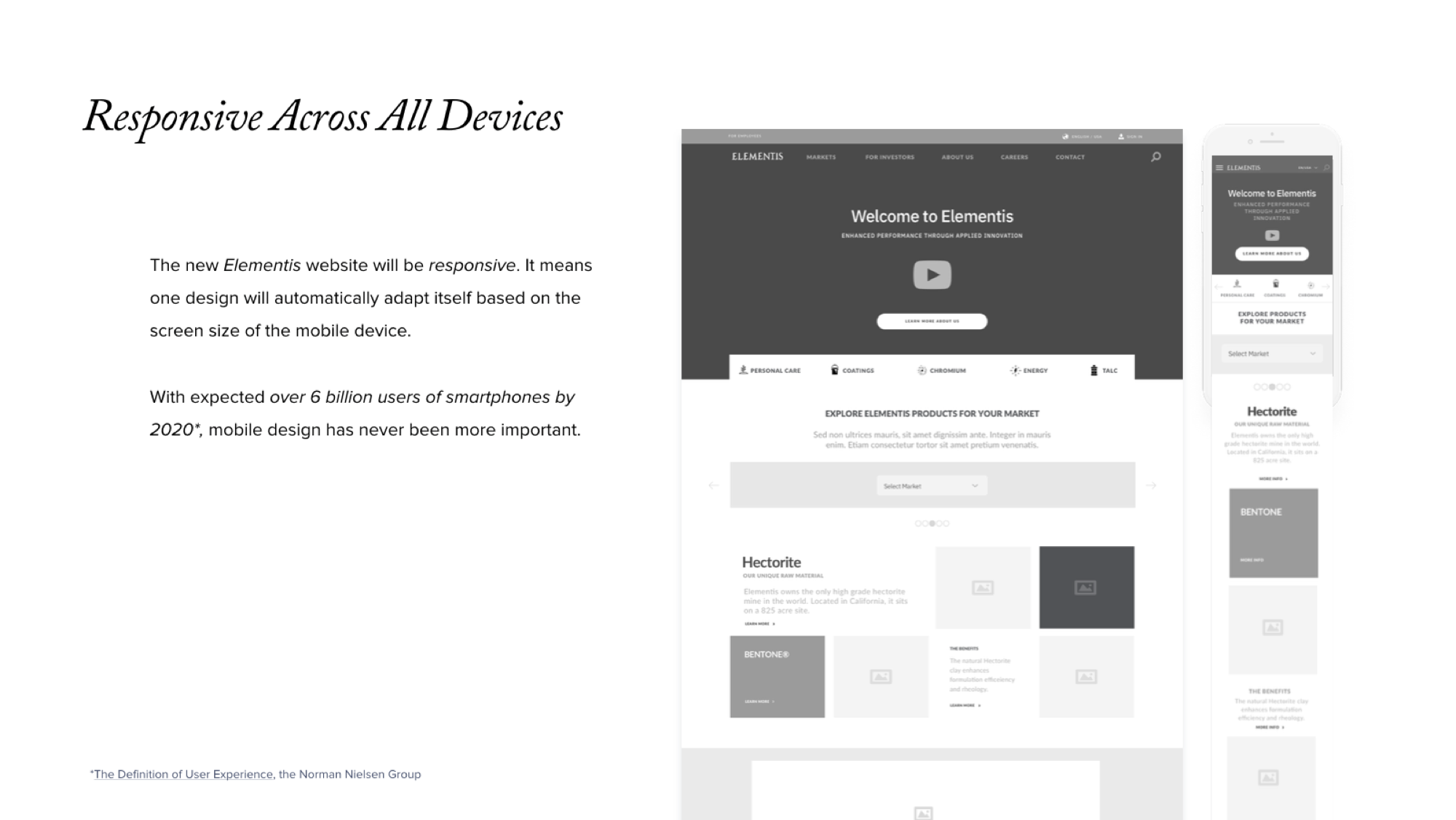 Site Structure & Flow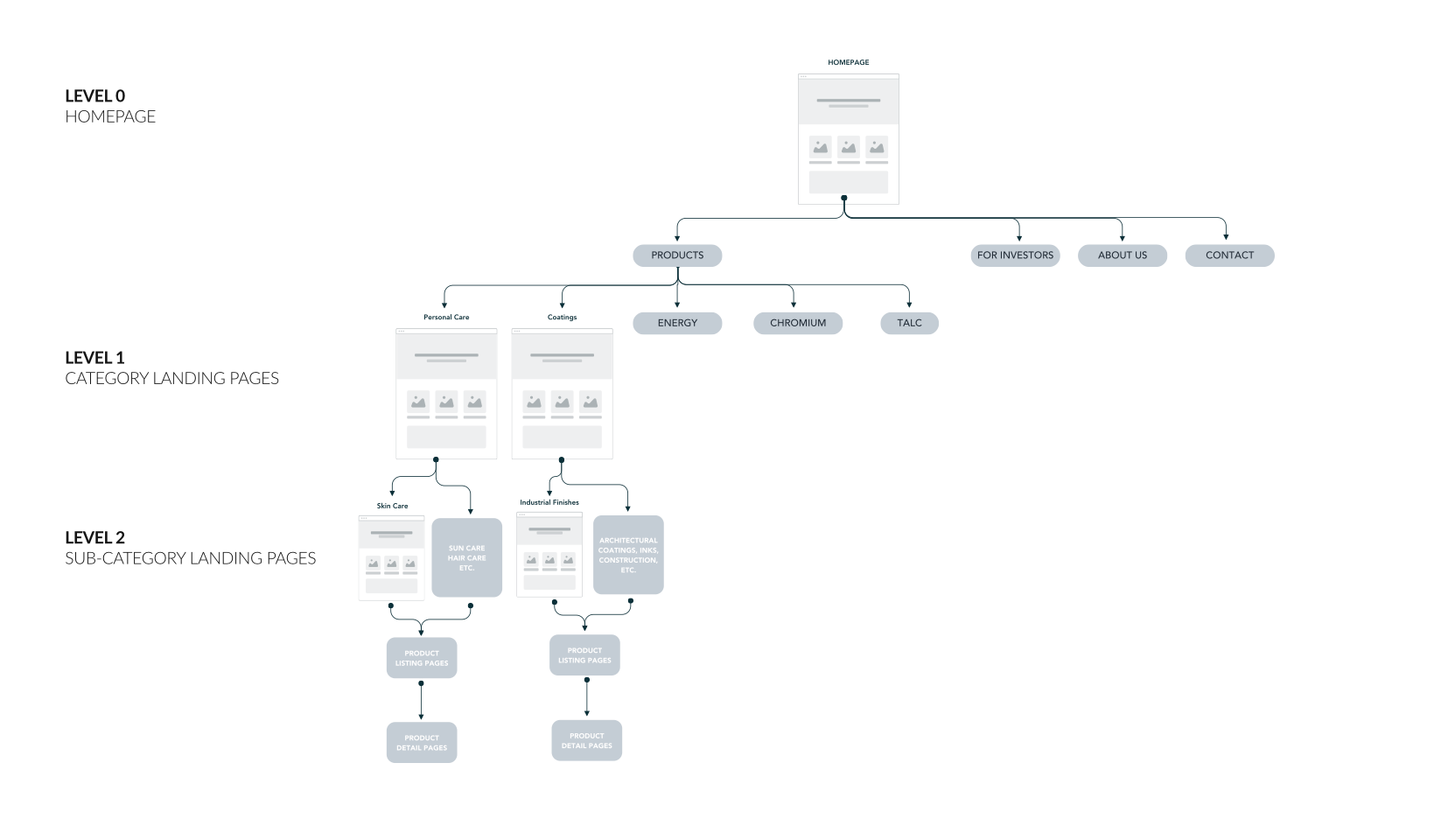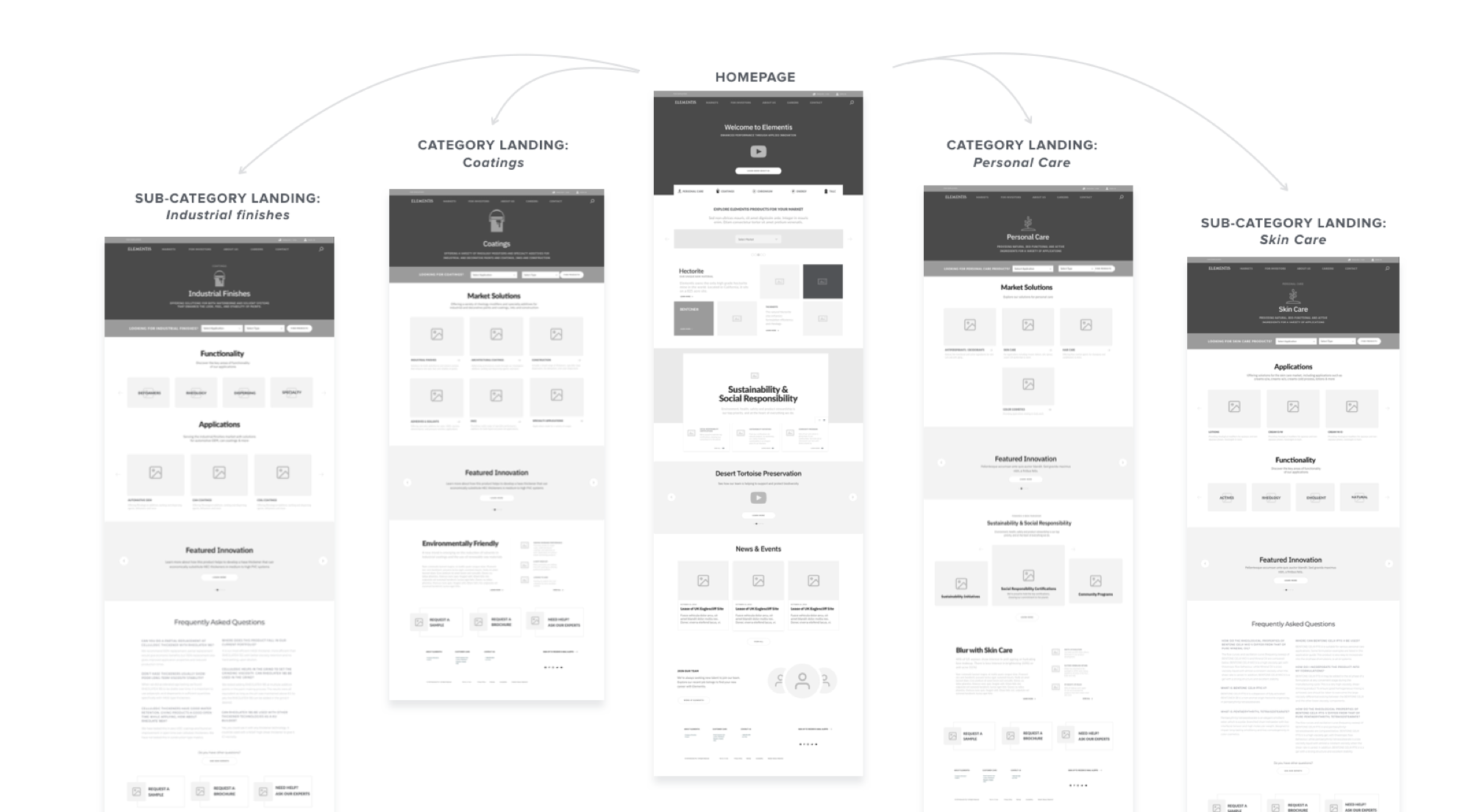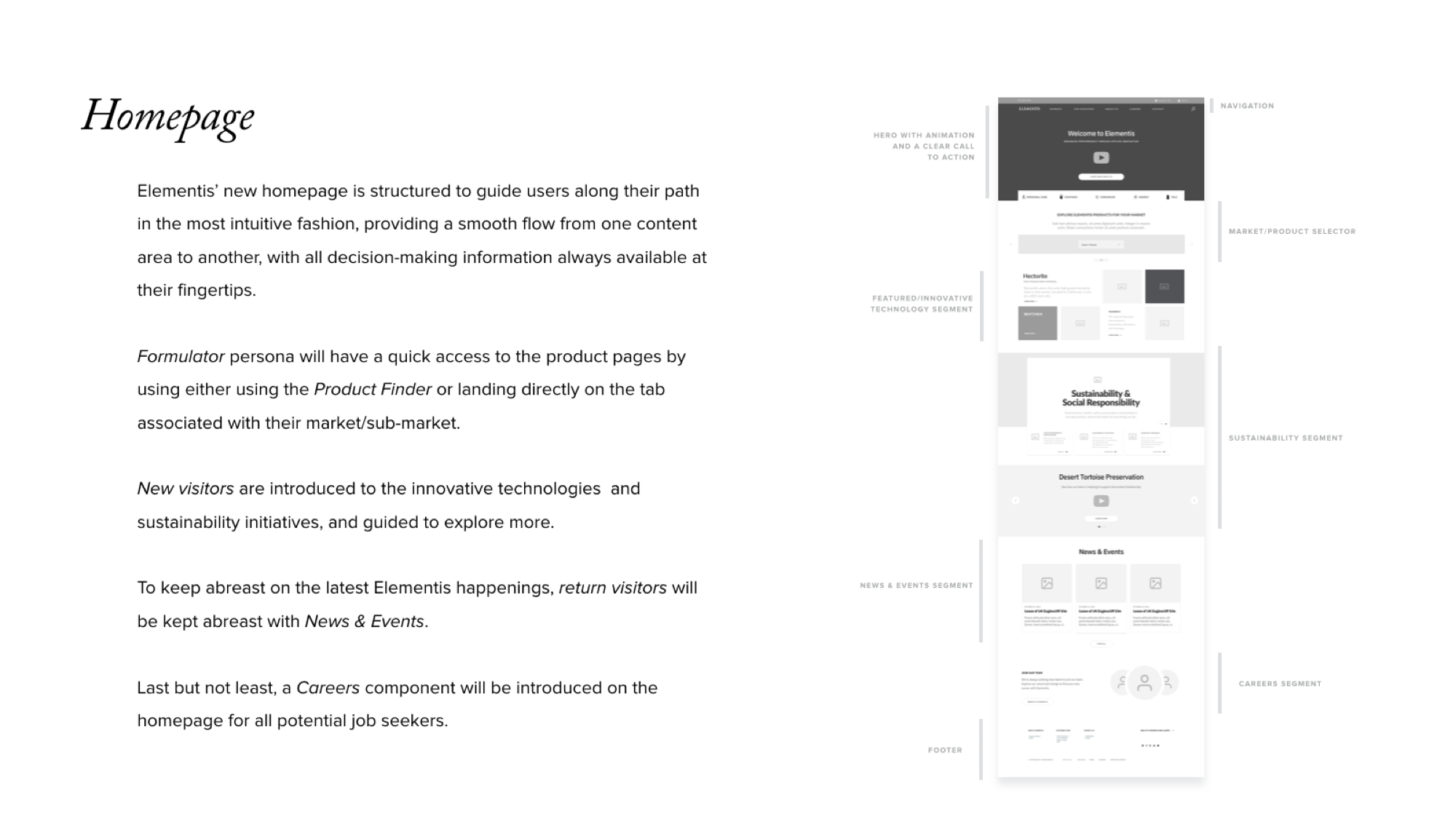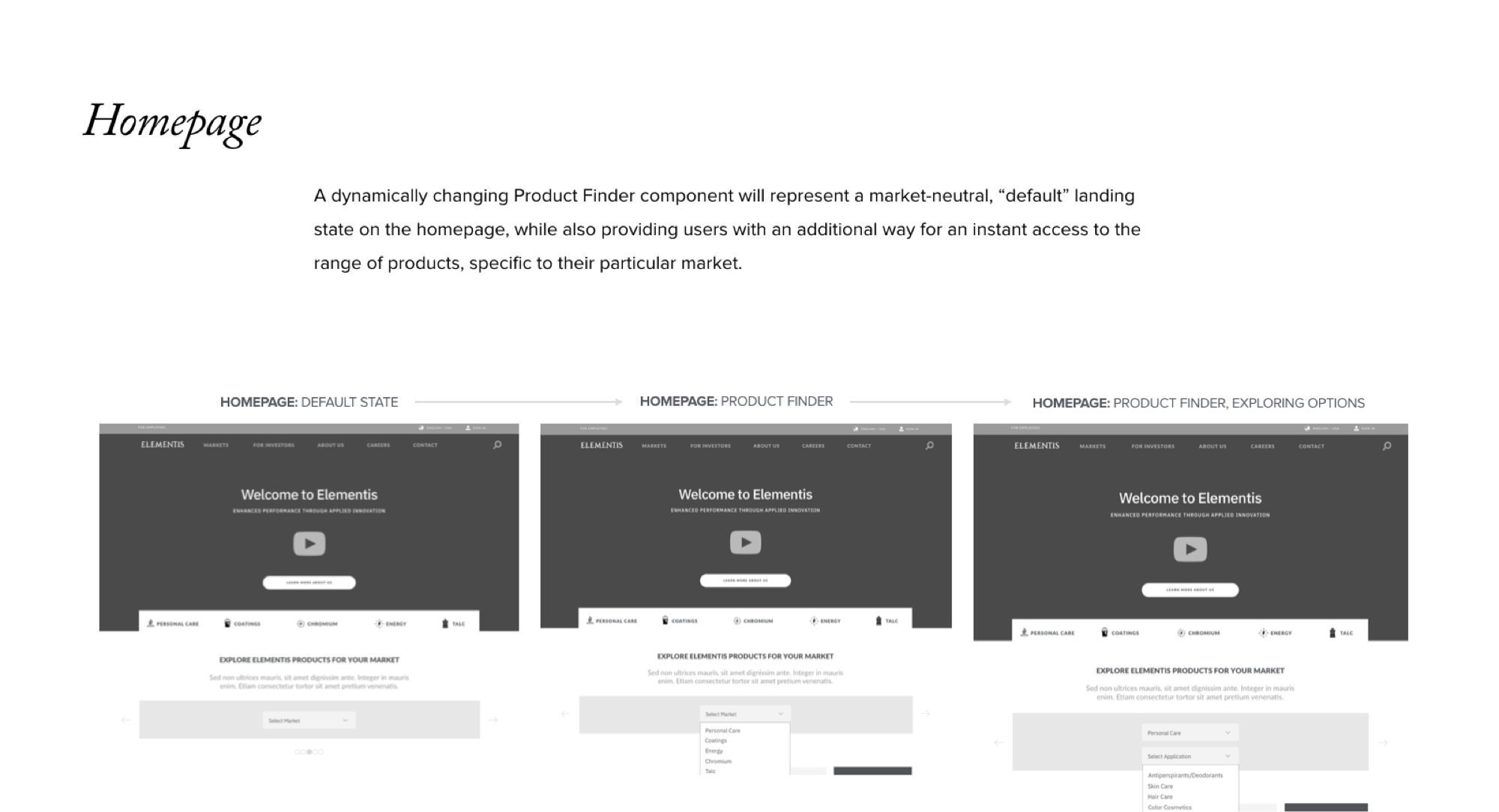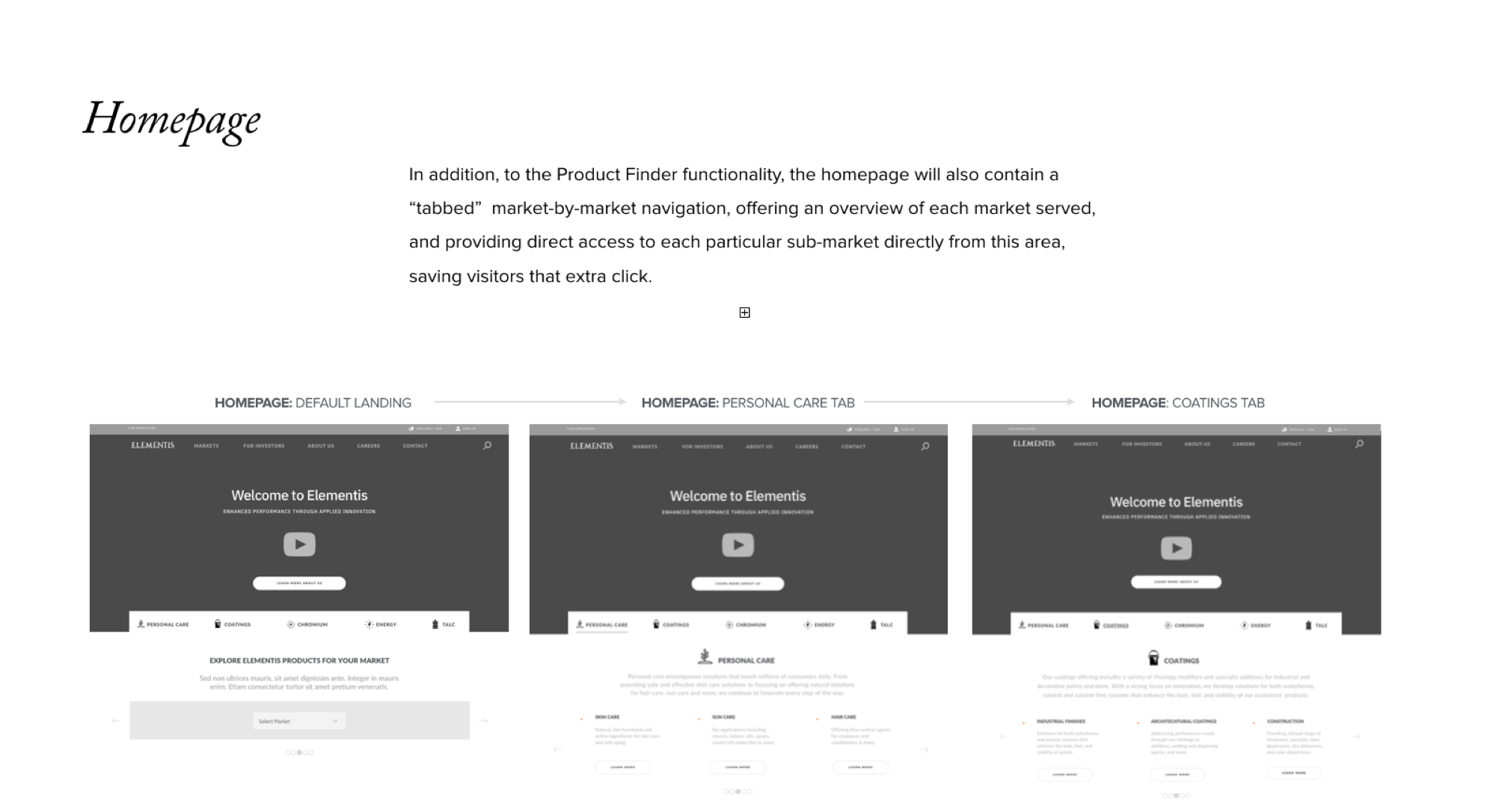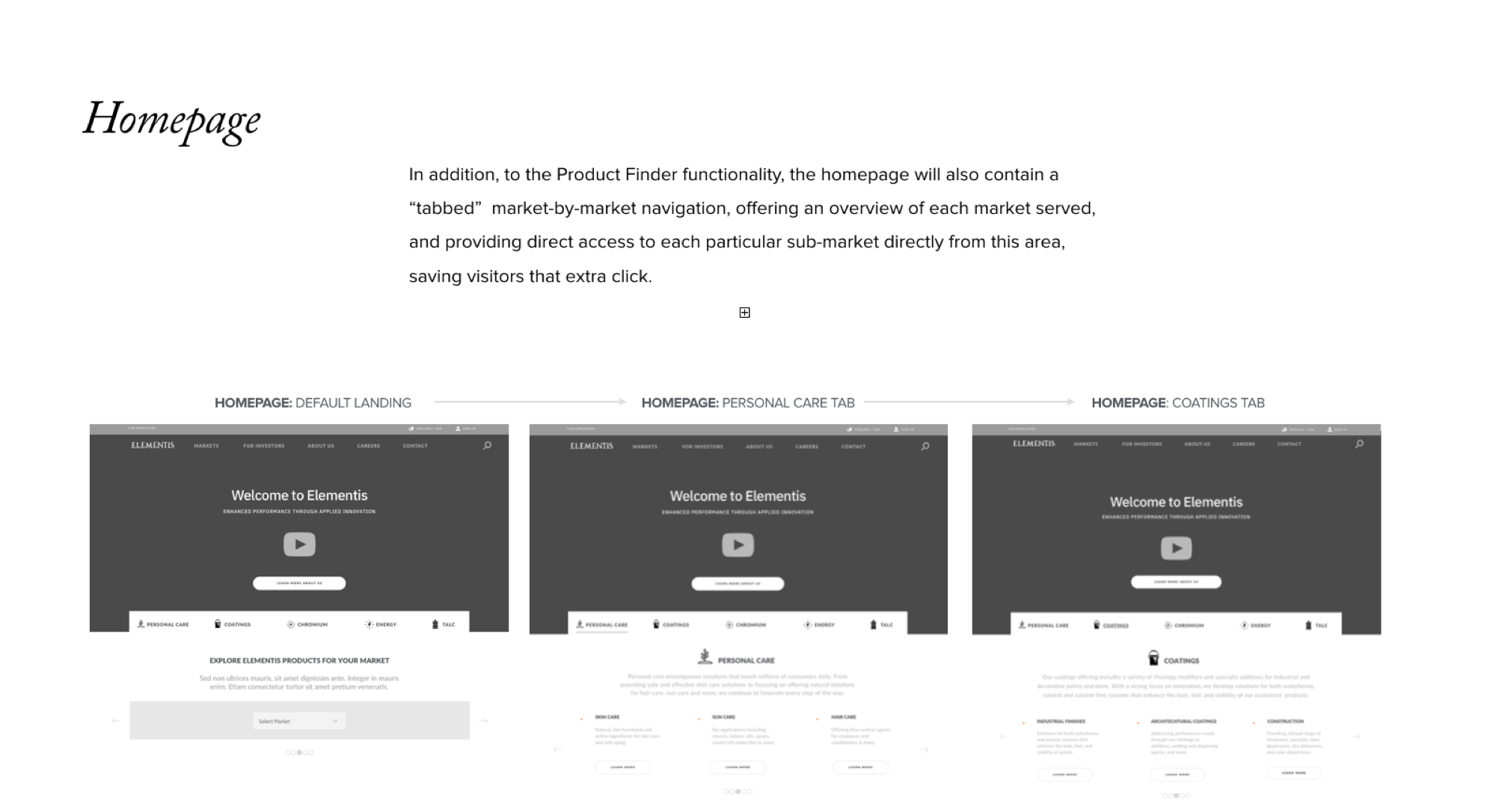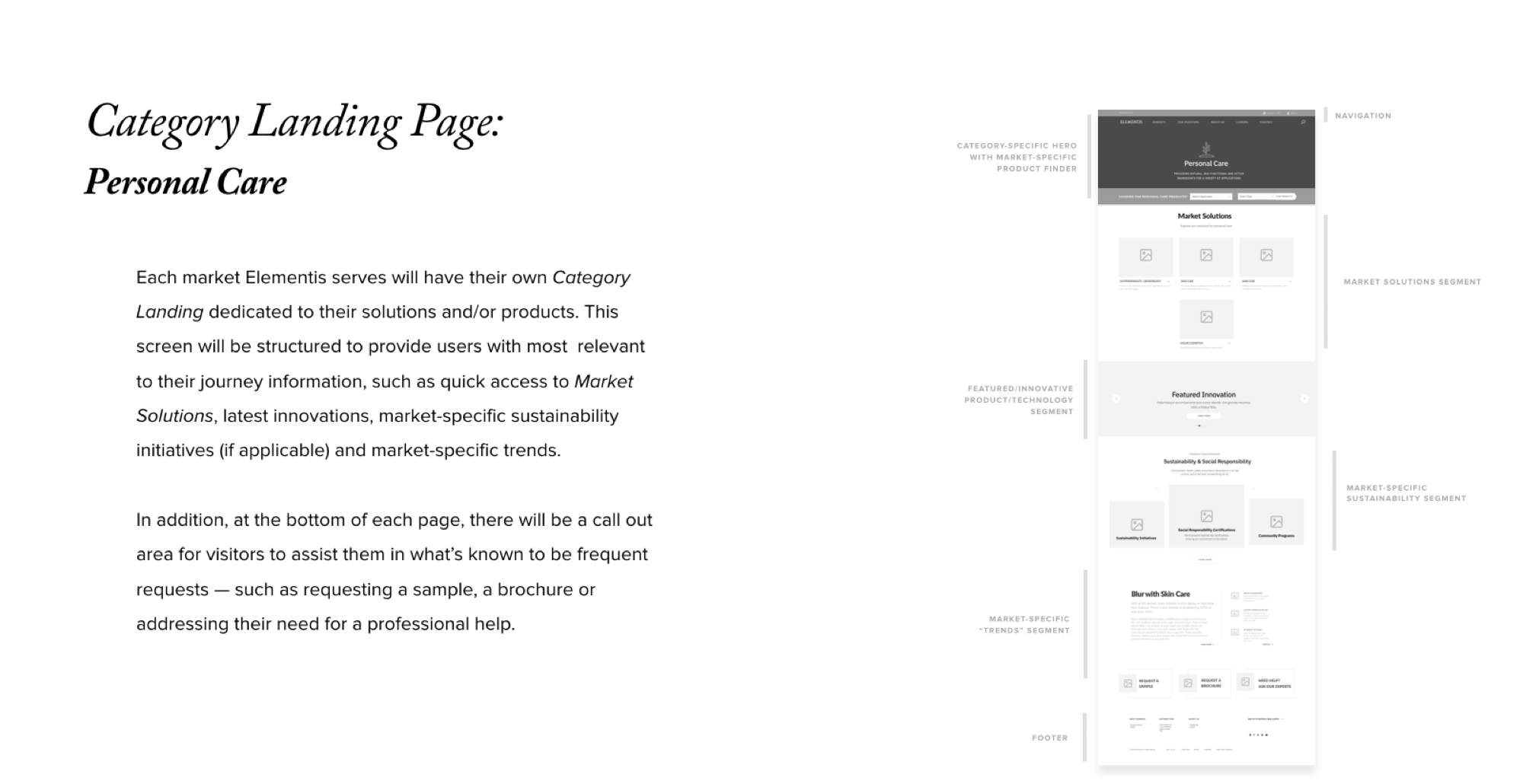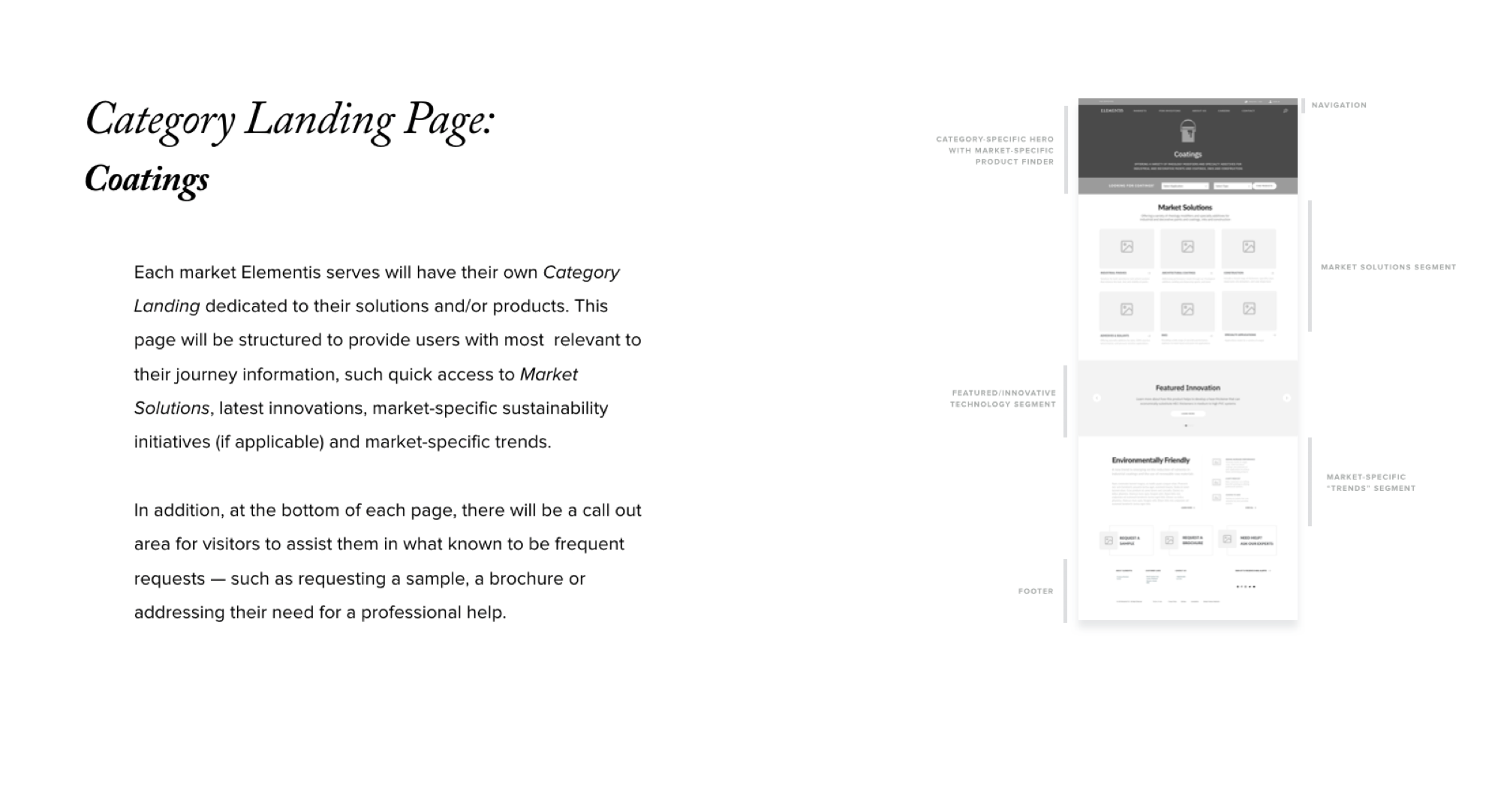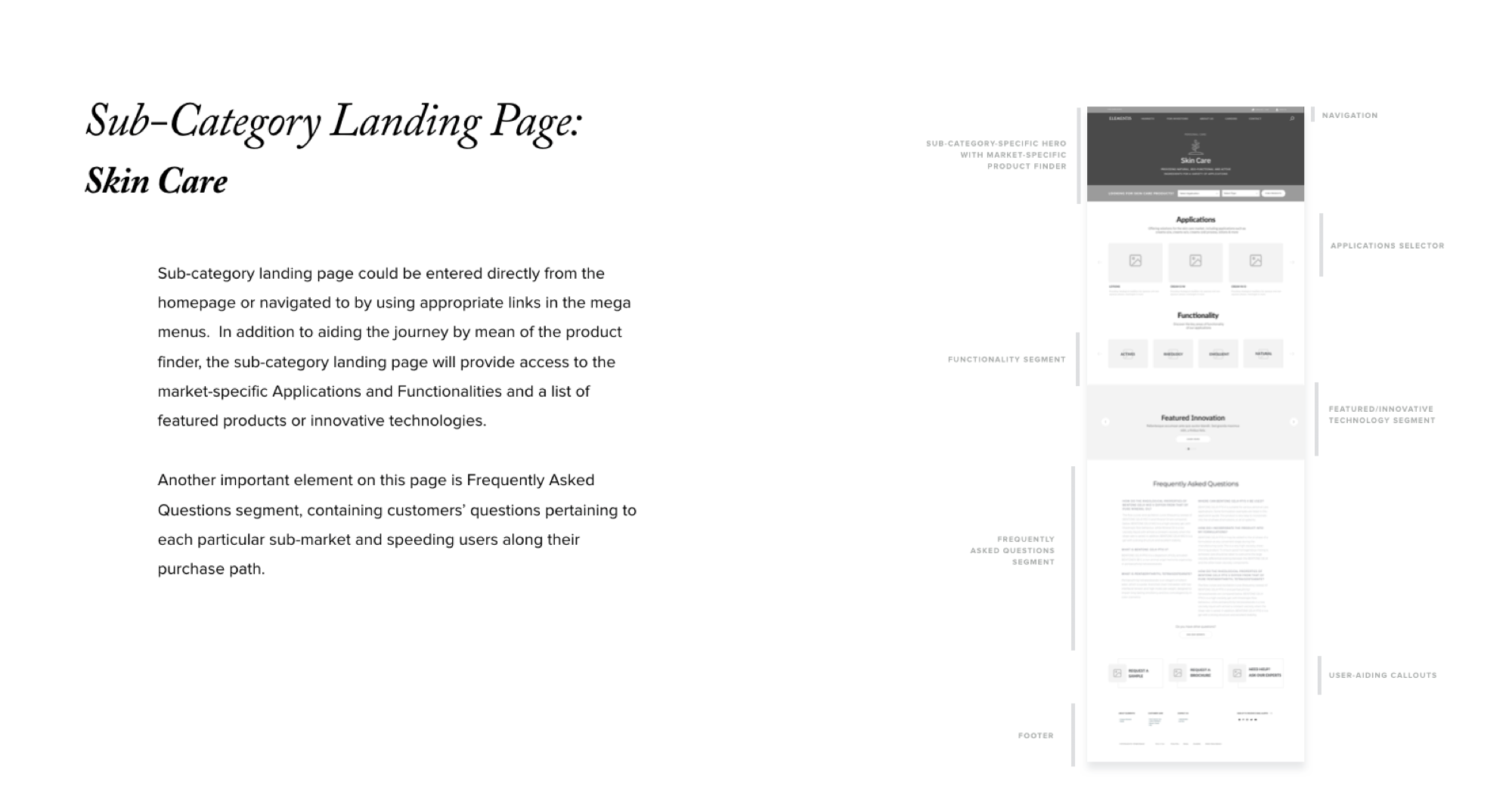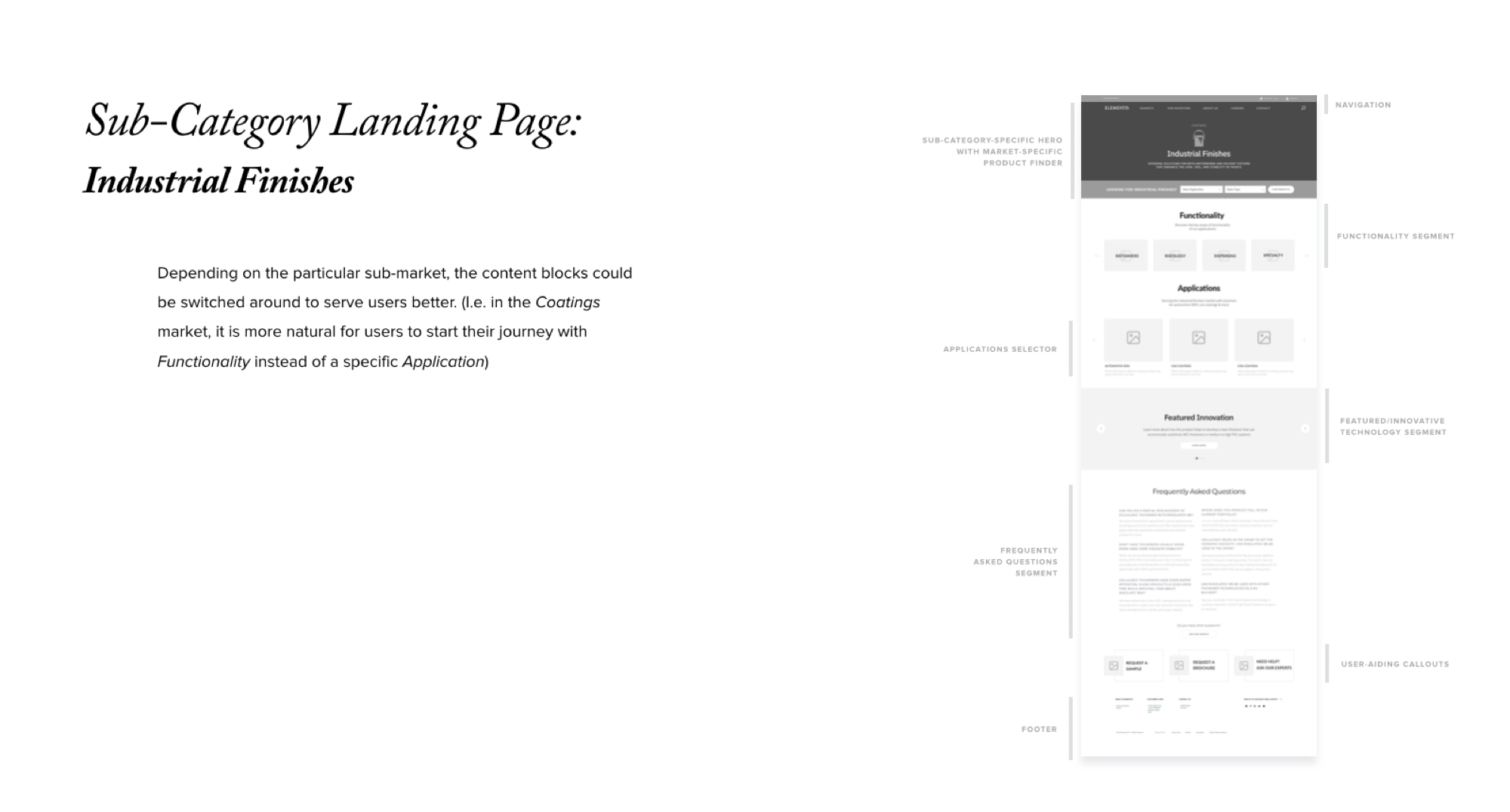 Product Listing & Product Detail Pages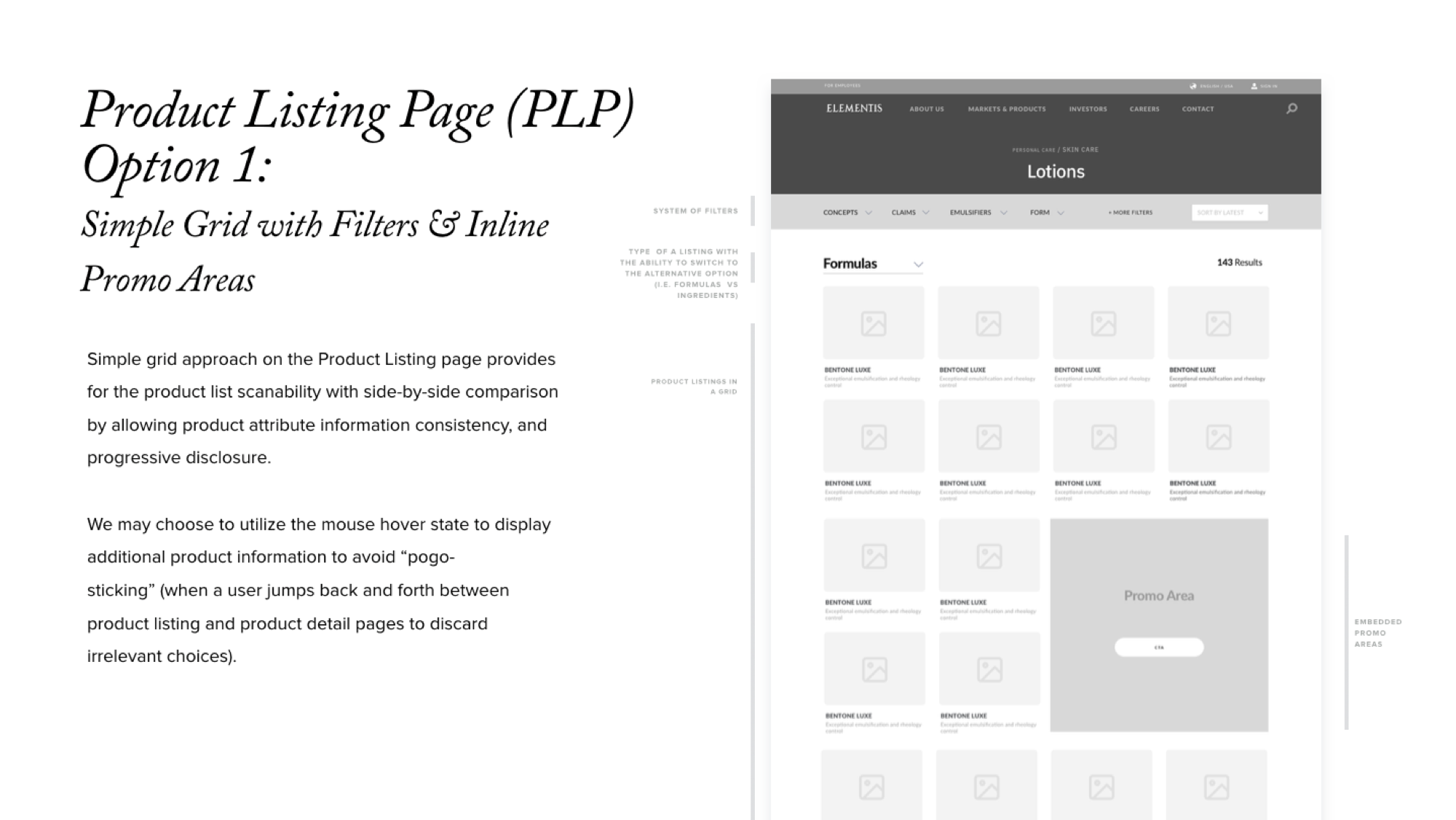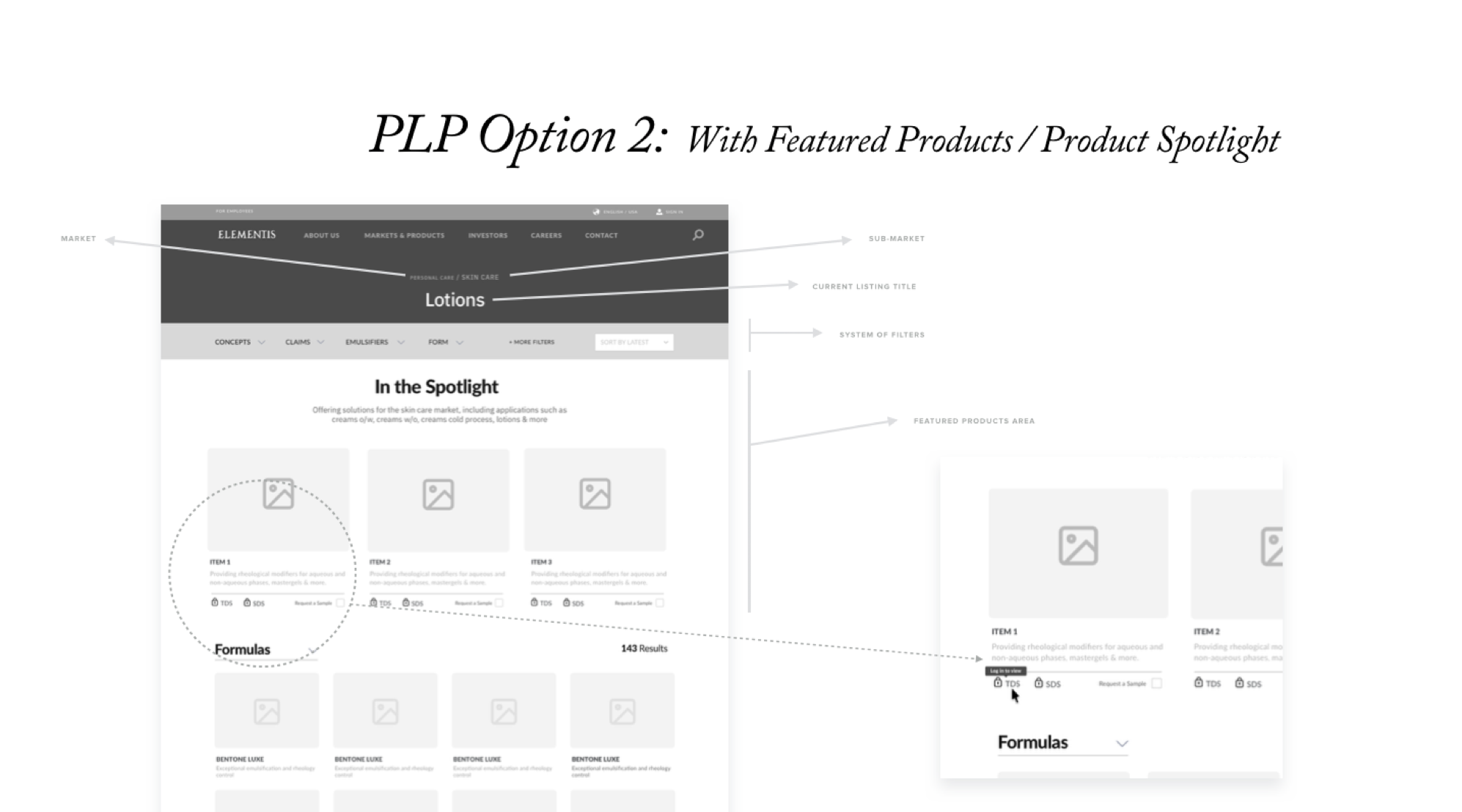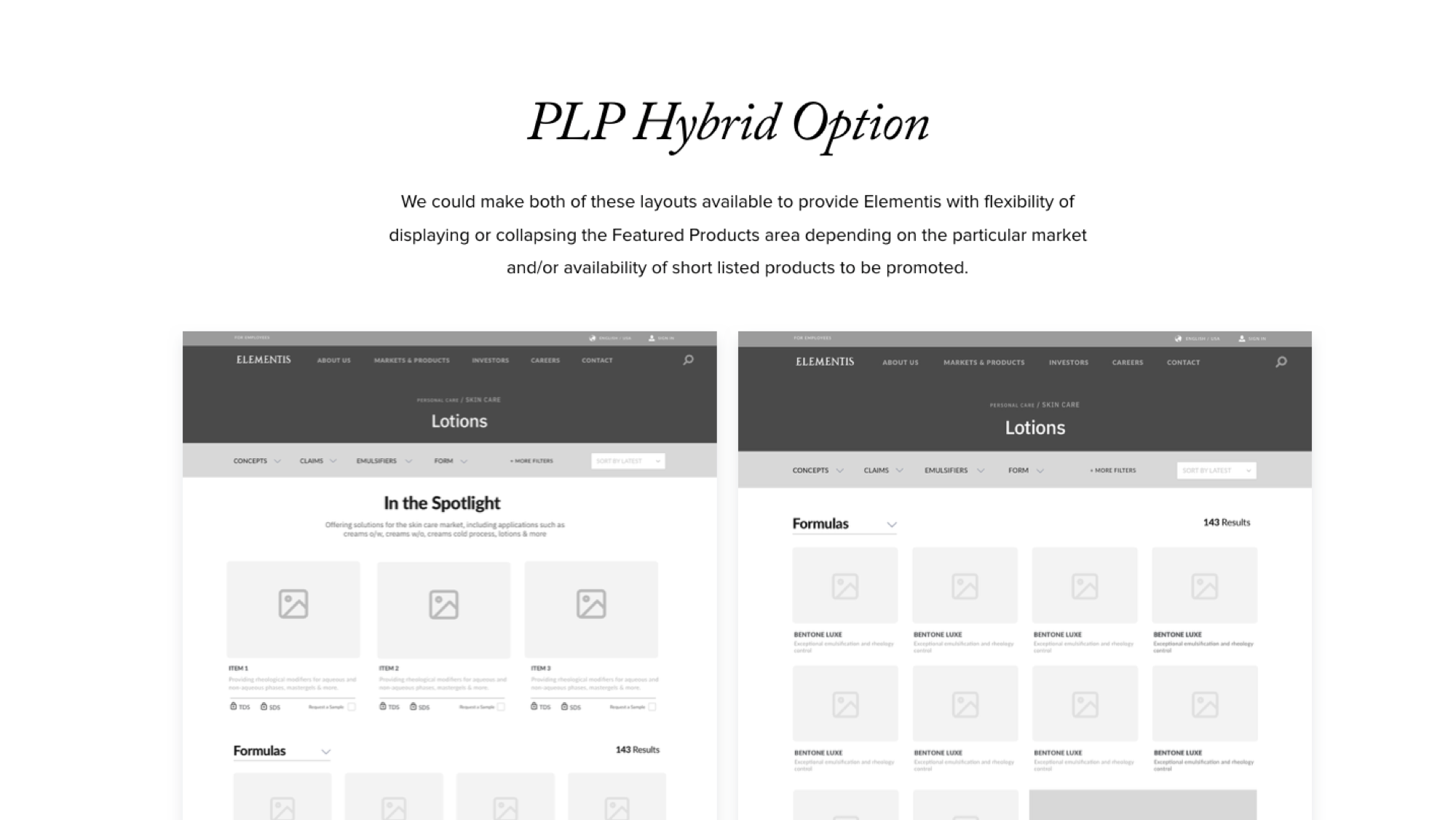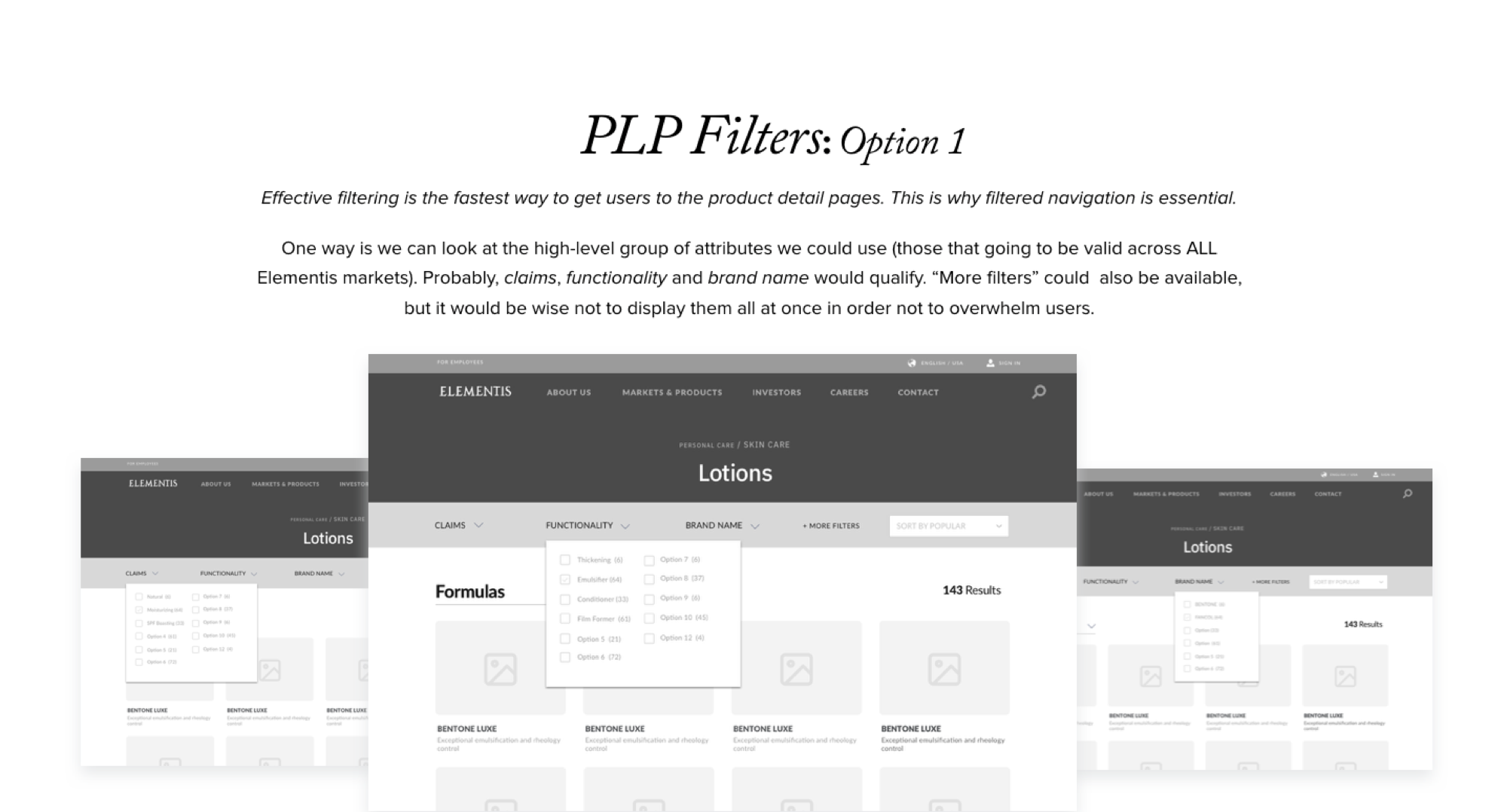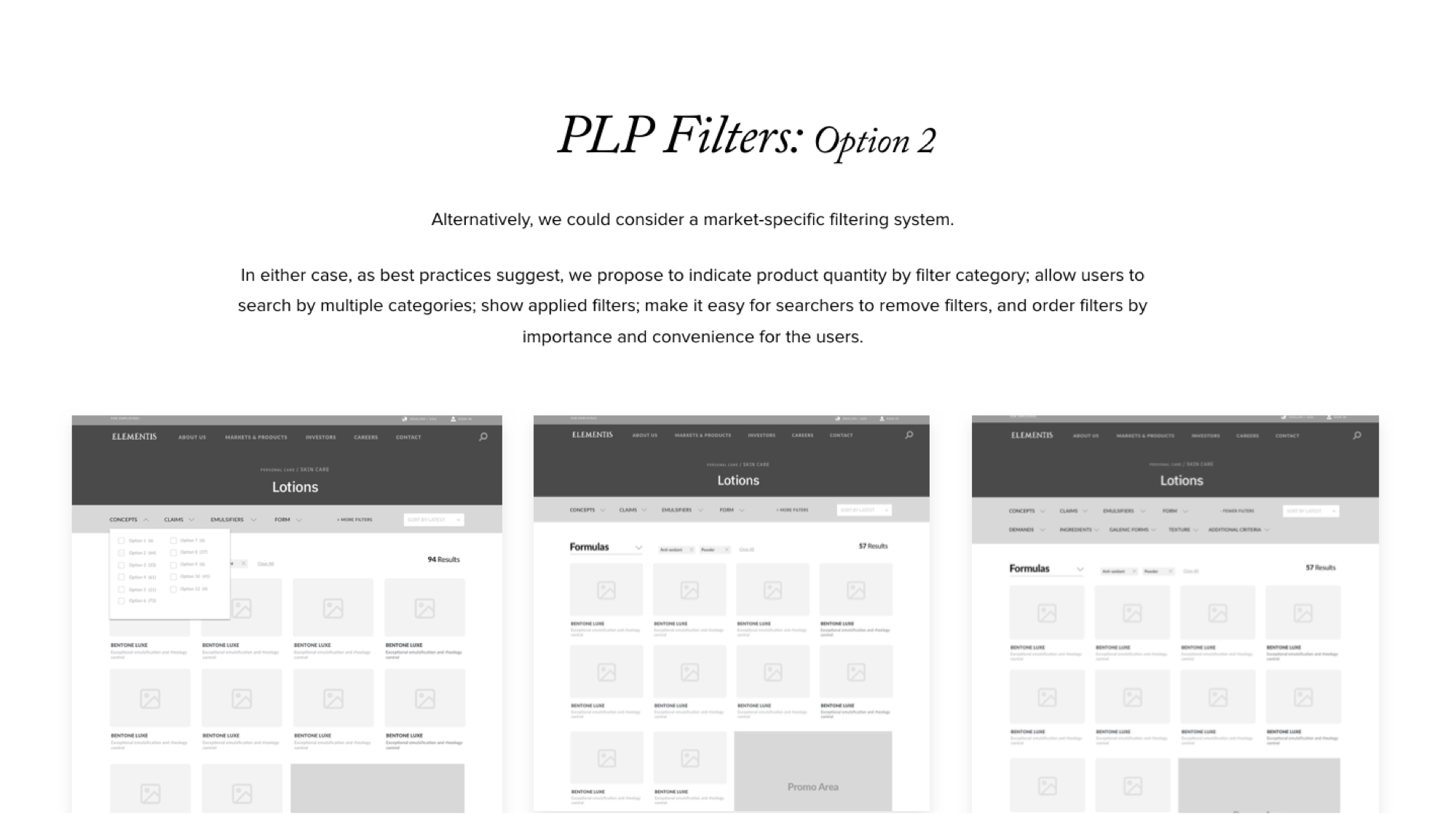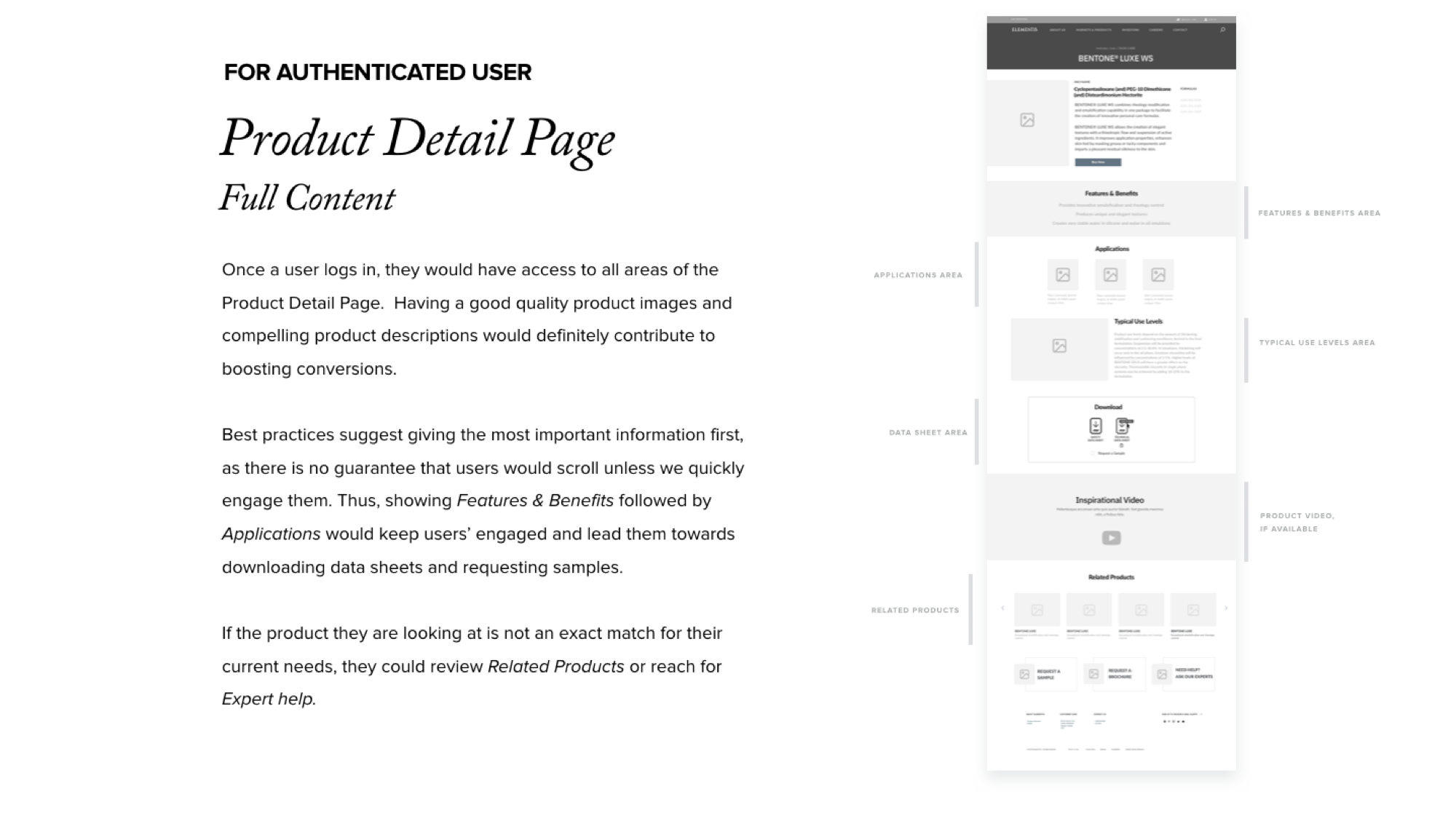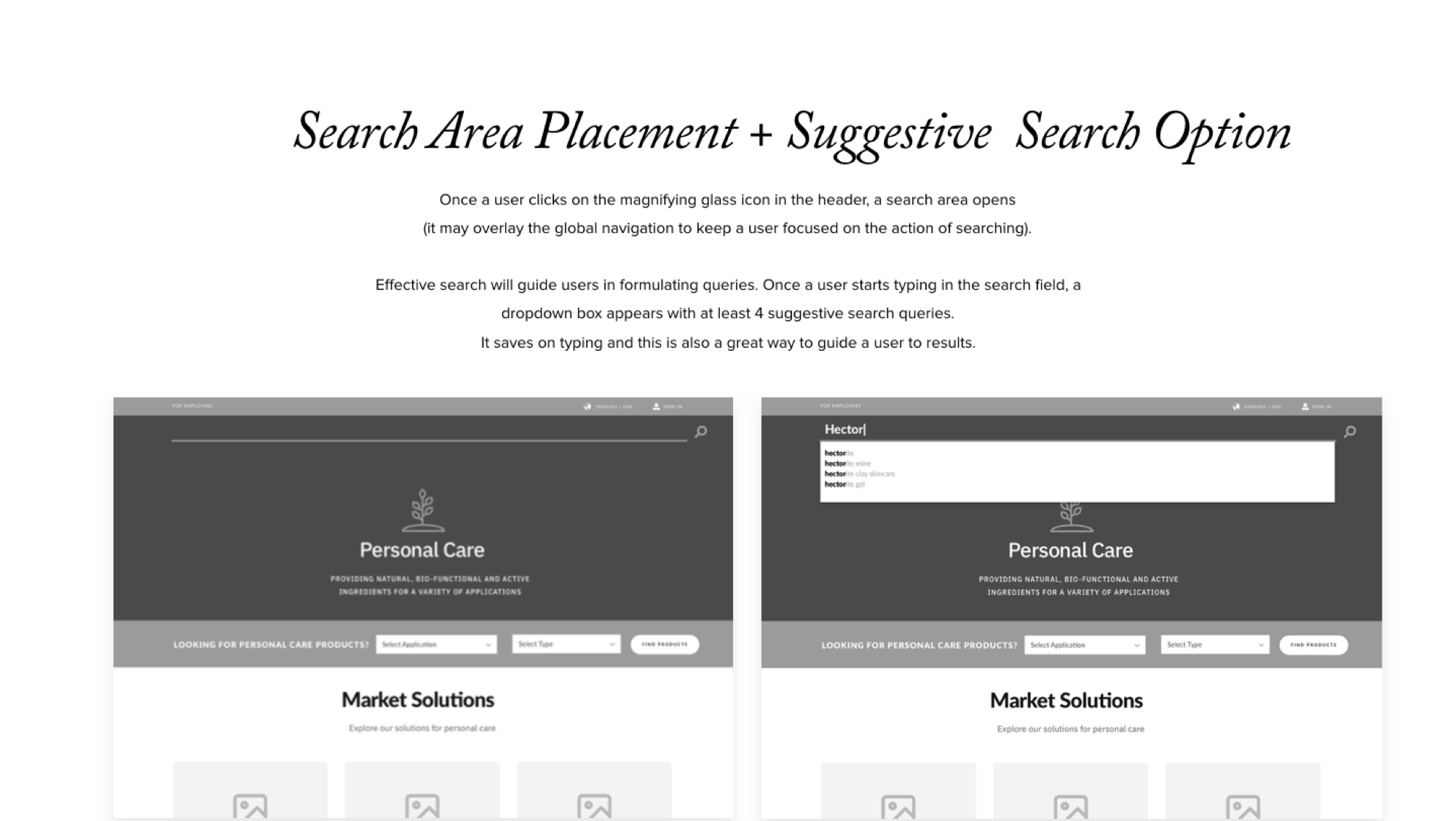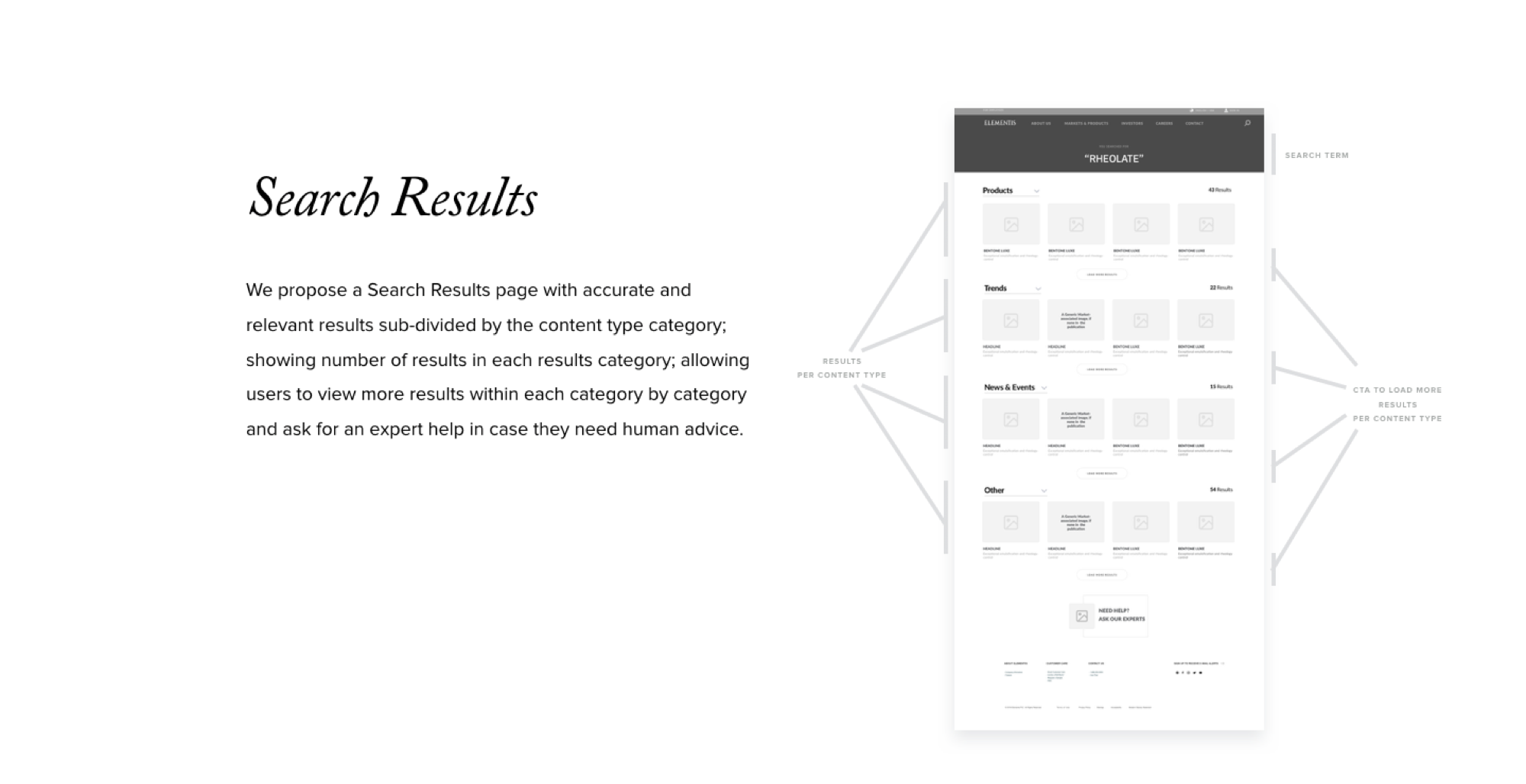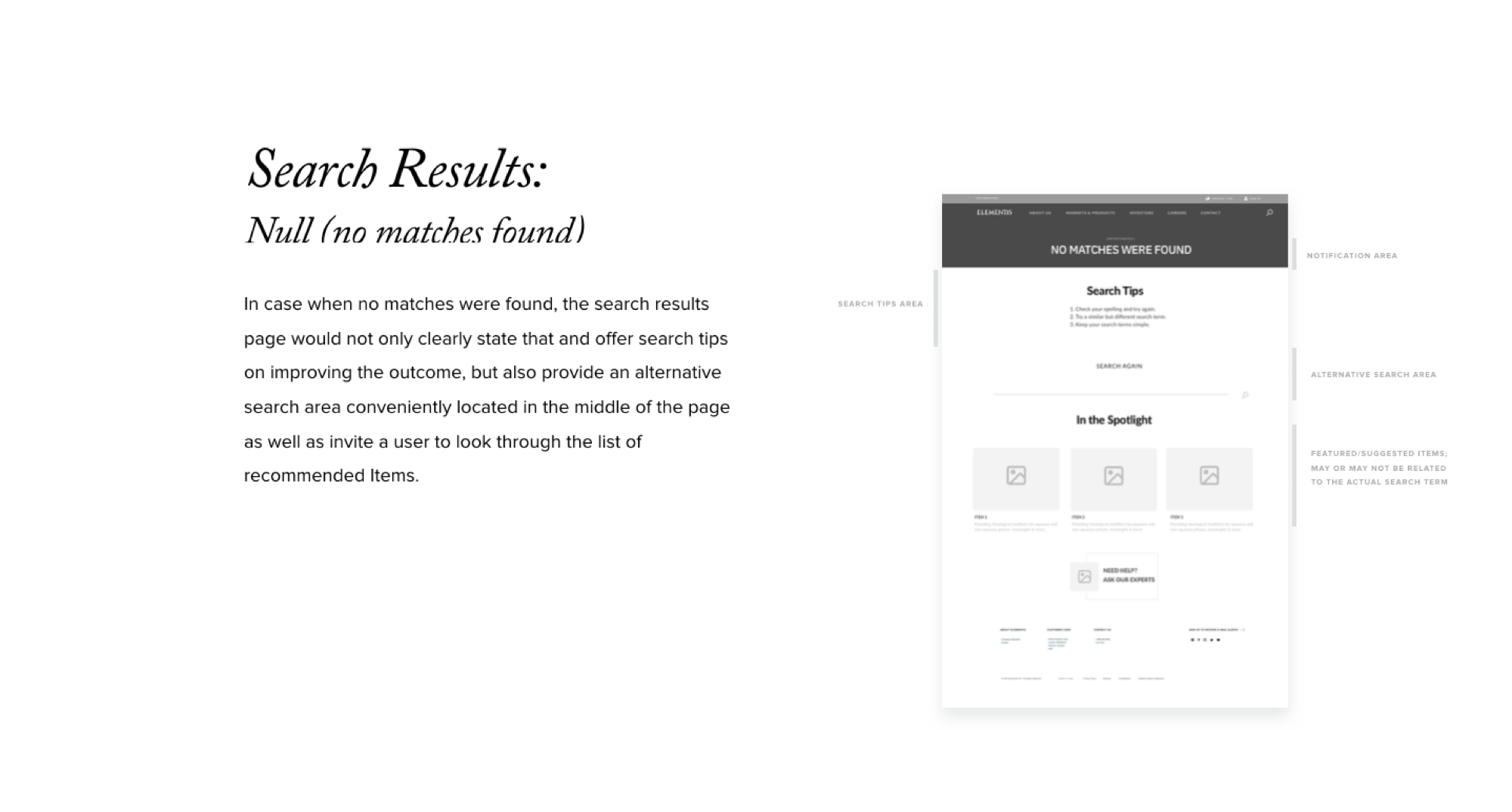 Component Library
We have also created a "content block library" for perusal on internal site pages as well as for any future purposes. Custom built specifically for Drupal CMS installation used by Elementis, the company staff will be able to assemble any digital page they may need to create in the future without any learning curve, just as if there would be using a word processing application.
Final thoughts
The site launched on May 31, 2019, to the delight of the company and its customers. Finally, Elementis has an easily scalable website with an ability to track conversions and run campaigns. In-depth post-launch usability testing is about to start. The digital transformation has begun.